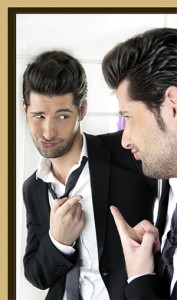 The nation's annual Thanksgiving holiday is today. George Washington's 1789 Thanksgiving Proclamation begins:
Whereas it is the duty of all nations to acknowledge the providence of Almighty God, to obey His will, to be grateful for His benefits, and humbly to implore His protection and favor; and Whereas both Houses of Congress have, by their joint committee, requested me to "recommend to the people of the United States a day of public thanksgiving and prayer, to be observed by acknowledging with grateful hearts the many and signal favors of Almighty God, especially by affording them an opportunity peaceably to establish a form of government for their safety and happiness:"
Then President Washington was clear on Who thanks was to be given and offered a number of things to be thankful for. Down through time there has generally been the idea that we should be thankful BUT there is not always agreement on what that means. Sometimes, perhaps even often, thanksgiving can be very self-centered. I immediately think of the Pharisee in Luke 18 as he was:
… standing by himself, prayed thus: 'God, I thank you that I am not like other men, extortioners, unjust, adulterers, or even like this tax collector. I fast twice a week; I give tithes of all that I get.'
It isn't often we hear someone overtly praying something like, "I really thank god for me" but Jesus paints exactly that picture for His hearers. He had a knack for exposing the religious leaders for their hypocrisy on many occasions. This is just one. They had a pretended holiness in their religiosity but often their actions and rituals were self-serving.
For many Thanksgiving is amorphous. In other words, it is not clearly defined but rather just a vague and general feeling. We currently live in the "You are special" culture. Always be affirming about everyone's inherent wonderfulness. Thanksgiving Day becomes about family gatherings, football, Thanksgiving Day parades and preparation for the launch of the Christmas season. It is a day of hectic preparation for huge family meals and lots of travel for many. For others it is a sad time. A day of reminder that they are alone or sick or worse but with few to comfort or perhaps even care about them. In all of the above the focus becomes very much about "us.' I am just as guilt as others in getting caught up on the business of it all. Is there really that big of difference between me and the Pharisee? I am not sure. Sometimes there probably isn't.
We find some of the greatest examples of Thanksgiving in the forefathers of the Pharisee. I love Psalm 116 as the Psalmist gives voice to his thankfulness in times of affliction and suffering and in times of deliverance. Not because of who he is but because of Who God is. I really like verse 5:
The Lord preserves the simple; when I was brought low, he saved me
I have to say that I am truly thankful. God has given me a wonderful wife. She has put up with me for 44 years now. She is one who is conscious of the holiness of the Lord and sad that our culture no longer seems ot have a fear of the Lord. She is, like her mother before her, a prayer warrior. I have great children and have been blessed with 3 grandchildren that I have a close relationship with and have been able to watch grown up and embrace the faith which was delivered once for all to the saints."(Jude 3) I could go on but perhaps the refrain from the old hymn (1897) Count Your Blessings by Johnson Oatman, Jr:
Count your blessings, name them one by one,
Count your blessings, see what God hath done!
Count your blessings, name them one by one,
Count your many blessings, see what God hath done.
Thanksgiving isn't really about us but it is for us. It affords us the opportunity to remind ourselves of Who God is, what He is capable of, that He can be trusted and of our deep need of Him. The Apostle Paul writes in 1 Thessalonians 5:16-18:
Rejoice always, pray without ceasing, give thanks in all circumstances; for this is the will of God in Christ Jesus for you.
Some mistake this to mean that we should thank God for the circumstances but that is a bad reading of the text. We are to give thanks "in all circumstances." Often that means in spite of the circumstances. As the Psalmist wrote:
I love the Lord, because he has heard my voice and my pleas for mercy. Because he inclined his ear to me, therefore I will call on him as long as I live.The snares of death encompassed me; the pangs of Sheol laid hold on me; I suffered distress and anguish. Then I called on the name of the Lord: "O Lord, I pray, deliver my soul!"
It seems the Psalmist and President George Washington had a great deal in common as Washington's opening paragraph on the purpose of this day was clearly stated:
Whereas it is the duty of all nations to acknowledge the providence of Almighty God, to obey His will, to be grateful for His benefits, and humbly to implore His protection and favor;